Freedom of Information Act Request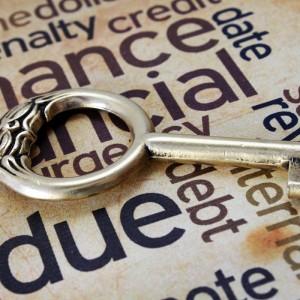 A freedom of information act request in Chandler can provide you with exactly what you need to determine why the IRS is after your taxes. The experienced and skilled tax accountants at LBS Tax can help you use it. We can also assist in tax resolution.
When the IRS sends you a notification it can be difficult to process. There are a number of questions you may have that the IRS won't be forthcoming in answering. Something as simple as determining how much you owe in past taxes can have an impact on your everyday life, and working with a tax accountant to acquire and understand the information that a freedom of information act request provides can help alleviate your stress, delivering valuable information about your tax problems.
IRS Records Request
Using the FOIA to request your records from the IRS can shed some light on your current tax problems. Dealing with the IRS can be intimidating, and you should never have to feel like you're alone. With LBS Tax on your side you don't have to, and by performing a freedom of information act request in Chandler we can determine a number of things, including:
Past Taxes Owed: A freedom of information act request gives Chandler citizens the ability to find out exactly how much they owe the IRS in back taxes.
Statute of Limitations: There is a limit to how long the IRS can pursue an individual for certain things. Using a freedom of information request provides insight into these limitations and expirations.
Tax Penalties: These documents can also help to determine what penalties and interest have accrued due to unpaid back taxes.
Using this process your accountant will also be able to get an overview of your current tax situation including the when, why, and how of your tax problems. This gives your tax professional the information they need to help you determine and execute the best course of action. Tax problems don't have to last forever, and if you don't seek the services of a tax accountant in Chandler they won't get better. This is because the IRS has a number of tools at their disposal.
Tax Problems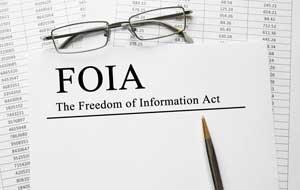 Without putting up a financial defense, the IRS will continue to pursue you for any tax problems you may have. With a number of tools at their disposal, they can do things like place a levy on your bank account or garnish your personal wages. These actions will occur if you don't do anything to prevent them from occurring, often with very little notice beforehand if any at all.
By using a freedom of information act request in Chandler with the right help on your side, we can help you gain your life back. Our company President is an Enrolled Agent, and can represent you before the IRS. Don't ignore tax problems a second longer and call (480) 664-1249 or contact LBS Tax to find out how using a freedom of information act request in Chandler and professional tax accountant services can help with your tax problems today.