Do you need to declare bankruptcy?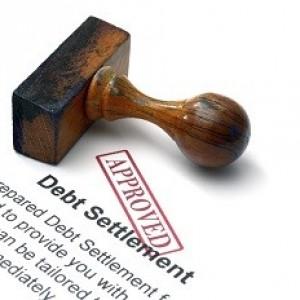 If you or someone you know is facing bankruptcy in Chandler, there's no better time to call LBS Tax. Filing bankruptcy can be a trying experience. You may owe back taxes and be unsure of how to proceed. Sometimes these can be discharged, and we can help. Your bankruptcy attorney may not understand the complexities of a discharge. This is because you can qualify for bankruptcy, but not qualify for a discharge of your taxes. LBS Tax is licensed, experienced, and prepared to help you determine if your bankruptcy proceeding makes you eligible to discharge your taxes.
Discharging taxes in a bankruptcy filing
Many tax professionals can help you file, but won't know what to do when it comes to something complex. Not only are the experts at LBS Tax versed in discharge proceedings regarding bankruptcy, the President of LBS Tax is an Enrolled Agent. This makes her a federally-authorized tax practitioner who can represent you before administrative levels of the IRS.
With LBS Tax you get in-depth knowledge and expertise. Some attorneys will claim that your taxes cannot be discharged. This error can cost you. With LBS Tax you can rest easy. Your previous filings and dates will be carefully analyzed by a bankruptcy expert. We'll be able to determine exactly what can be written off before your bankruptcy proceeds. Some cannot be discharged, and other tax discharges are dependent on the year of filing and time since they were filed.
Time is incredibly important when filing for bankruptcy. You could be right on the edge of an important discharge date and not even know it. Going through bankruptcy proceedings is enough of a burden. You should not have to manage filing complexities by yourself. We can make sure you file for bankruptcy at the best possible time. We can also make sure your paperwork is complete and error-free, further reducing the chance for the IRS to reject your claim.
How can an account help you file for bankruptcy?
At LBS we can:
Determine bankruptcy tax discharge eligibility
Determine what debt can and cannot be discharged
Work with your attorney regarding tax dating and filing
Work with the IRS to put items on a non-collectible status
Work with the IRS to carry out an offer in compromise
We are here when you need an accountant in Tempe, Chandler, and anywhere in between!
Contact us today. A debt-free future starts here.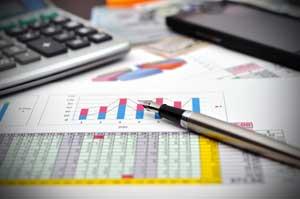 The most important thing to remember is that the sooner you contact LBS Tax, the better. If we can help you, we will. Contacting us before filing for bankruptcy can mean the difference between a successful discharge of back taxes, and an immediate notice of payment due. Let us help make your bankruptcy proceeding an easy one. If you are filing for bankruptcy in Chandler, Call or Contact LBS Tax today. We'll work with you and your attorney to get the results you desire. We also provide a variety of other services including tax preparation, payroll services, and more!