Find an accountant in Chandler AZ now.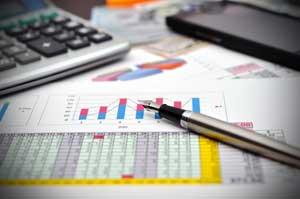 For a certified tax accountant in Chandler, contact LBS Tax. We've been the area's premier local accounting firm since 2004. Local business owners have come to rely on us for exceptional service. With a President and Senior Accountant who both have over two decades of accounting experience to themselves, nothing slips by us. With an enrolled agent on staff, we can even represent clients before the IRS. We offer so many essential services because we have the knowledge and practice to do them all perfectly. For local accountants that can handle your business accounts, client accounts, and more, call us now.
Our accounting services include:
Financial planning for businesses and corporations
Tax preparation for businesses and corporations
Auditing services for small to large businesses
Bankruptcy filing for businesses and corporations
Business/startup tax and formation consultations
IRS tax resolution including payment plans/OIC
---
What does an accountant do? When you choose an accountant in Chandler it can be difficult to know what to look for. Between daily bookkeeping, end of the year taxes, and a business to think about, finding a different accountant for each service sounds like a nightmare. Don't put yourself through it. LBS Tax is your complete accounting service provider. No matter what your situation, our accountants have you covered.
---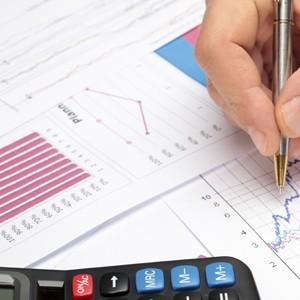 One of our accountants can manage your books. That means no more worrying about accounts payable or receivable and always knowing how much spending power is at your disposal. In-depth financial statements provide exacting knowledge of your profit/loss with detailed itemization. Managing your payroll can end up costing time and money. Having a certified accountant manage it is cost effective. You'll always have the right amount taken out for taxes and wage garnishments. That saves you unpleasant calls from the IRS. While we are happy to provide these services remotely, you're more than welcome to stop by our office in Chandler if you'd prefer.
As a newly formed business, it can be difficult to know what needs filling out in order to prepare for taxes. Things like entity type and incorporation documentation all affect you during tax time. Our accountants are specifically trained in business accounting. Whether your company is newly formed or has been in existence for decades, we can help. Tax breaks aren't just for giant corporations. You may find yourself pleasantly surprised at the number of breaks offered to small businesses. With an LBS Tax accountant on your side, you'll get every one you are eligible for.
Make us your local accounting firm in Chandler.
We handle everything with our extensive accounting services. When you want the most thorough, sharp, and comprehensive accountant in Chandler, call or contact the friendly and knowledgeable staff at LBS Tax today.