Tax Resolution
Tax problems can be incredibly stressful. Time limits are strict, and if taxes aren't resolved swiftly, they can have long-term impacts on your finances. At LBS Tax, we specialize in tax resolution Tempe residents have depended on for over a decade. We provide experienced, certified experts to help resolve your tax problems. They can even represent you before the IRS! We can assist with IRS payment plans, collection appeals, and other tax problems.
Representative tax resolution with an Enrolled Agent (EA)
Miscommunication and failure to correctly follow governmental processes are one of the simplest and easiest ways to make a mistake. Many taxpayers do not understand their options and may incorrectly file paperwork or fail to do so altogether. This can cost them their opportunity for an equitable tax resolution. As an Enrolled Agent, our company President is federally-authorized to represent you in full before every administrative level of the IRS. We can forward your communications directly to our office, responding on your behalf and ensuring nothing is missed. If in-person representation is required, we can represent your interests in front of an IRS Panel or Judge as well.
Tax Resolution Tempe Services Include:
Appealing of IRS collections
Submitting offers in compromise
Reduction in owed IRS penalties
Don't wait to resolve your tax problems!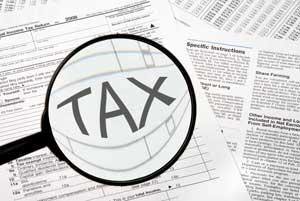 With affordable experts near you, we can help you on the path to financial recovery. The IRS can be reasonable when determining payments, and if your tax problems are in error, we will identify the issue. Resolution is a time-sensitive issue, however. The longer you wait, the fewer options you have. The proactive resolution allows our firm to utilize all available options.
Contact us for tax resolution today!
If you have recently received a notice from the IRS or have been putting off the handling of tax problems, call (480) 664-1249 or contact us today. You aren't alone. The tax accountants at LBS Tax can help.