Delinquent Tax Returns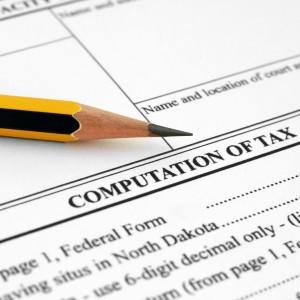 If you have delinquent tax returns in Chandler, don't wait to contact LBS Tax. Many of our clients started out by handling their cases by themselves. Their current CPA, attorney, or tax preparer left them with negative results, or none at all. At LBS Tax we specialize in delinquent tax returns and tax preparation. You shouldn't have to navigate the tax system by yourself.
No matter what point you are at in the process, we can help. The IRS has unlimited funds in order go after delinquent tax returns. They can enact penalties and garnish wages. You need an expert on your side. The president of LBS Tax is more than just an accountant. She's an enrolled agent who is certified to represent you in front of the IRS. It's never too late to take the right step forward. Let LBS Tax determine your delinquent tax return options, and help you take back control.
Delinquent Tax Return Options
There are many options for handling your delinquent tax returns in Chandler. Whether you're facing them as an individual, or your business has fallen on hard times, we can help resolve your delinquent tax returns. Schedule a consultation with one our our tax specialists. This let's us review your case and explain your options at no cost to you. In the event of delinquent tax returns these may include:
Negotiating an offer for a discounted settlement. Offering a lower payment amount to wipe out your entire tax liability and release Federal Tax Liens.
Asking for an appeal of the taxes owed. Request that the IRS re-examine your case in order to reduce the amount of taxes you owe.
Presenting valid reasons for your tax problems and have the IRS reduce the penalties to zero.
Offering a payment plan to the IRS that is workable for you.
Filing unfiled tax returns. You may still file original tax returns for past years, usually reducing the taxes and penalties owed.
If necessary, we will represent you in an IRS audit or hearing so you do not have to appear.
We'll also represent you before the Arizona Department of Revenue for sales tax (TPT) and other taxes due.
Don't Wait on Delinquent Tax Returns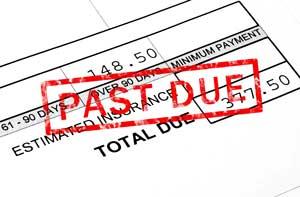 The sooner you contact a tax specialist at LBS Tax, the sooner you can breath easy. Delinquent tax returns may feel like they are holding you hostage. It can seem like a herculean task to take action. Just because you are ignoring your delinquent tax returns doesn't mean the IRS is. They may be taking, or preparing actions that you are unaware of, and the best thing you can do is be pro-active.
We know the IRS. There are actions we can take on your behalf to resolve your delinquent tax returns. Imagine not having to worry about tax problems anymore. Imagine waking up to a new day, knowing that your finances are in order and your money is safe. At LBS Tax we can help make that a reality. If you have delinquent tax returns don't wait a day longer. Call (480) 664-1249 or Contact LBS Tax for a consultation in Chandler.
Other Services Include: