Business Tax Accountants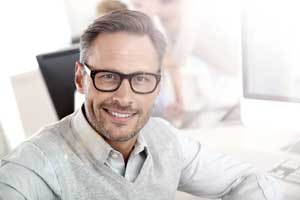 Welcome and thank you for visiting us and Accounting. We handle Tax Returns, Delinquent Taxes, Liens, Levies, Installment Agreements, and Small to Medium Sized Business Accounting, Income Tax Accounting and Sales Tax.
Minding the books is time-consuming and detail-oriented work and, unless you love doing it, you'd just as soon hand off to someone else. The trick is putting your sensitive financial information into the right hands. The choice of a Chandler tax accountant or preparer is not an easy one but is one of the more important choices you will make.
As a leader among small business accountants and bookkeepers, we strategize with business owners on management and accounting decisions. Business decisions made today affect the taxes you may pay tomorrow. The goal is to develop a tax plan where taxes are minimized and profits are maximized.
Lewis Business Services Tax Accountants Chandler AZ
We Specialize In
Tax Preparation
Accounting
Payroll Services
Debt Cancelation

Tax Problem
Business Start Up
Business Consulting
Bookkeeping
Profit First Coaching
and more
Why Choose Us For Your Taxes?
Fast Service
Accurate
Affordable
Free E-Filing
Year-Round Assisstance
Non-Judgmental
Knowledgeable

IRS licensed enrolled agent

IRS Authorized Tax Accountants
LBS Tax Services, LLC
Frequently Asked Questions About Taxes
How do I handle sales tax for my small business? Sales tax requirements vary by jurisdiction. You'll typically need to register for a sales tax permit, collect sales tax from customers, and remit the collected tax to the appropriate tax authorities.
What documents do I need to provide to a tax professional? Generally, you'll need to provide documents such as income statements, expense receipts, bank statements, payroll records, and any other relevant financial records.
What steps can I take to avoid an audit by the IRS? While there is no guaranteed way to avoid an audit by the IRS, there are steps you can take to reduce your chances of being audited. This includes keeping accurate and complete records, reporting all income and deductions correctly, and avoiding red flags such as claiming excessive deductions or having income sources that are significantly different from prior years. Working with a tax accountant can help ensure that your tax return is accurate and complete, reducing your chances of being audited.
LBS Tax Is Proud To Be A Locally-Owned Business In Chandler, AZ
Discover reliable and efficient tax solutions with LBS Tax Services, LLC, your knowledgeable tax accountant in Chandler, AZ. Nestled amidst the vibrant charm of this city, LBS Tax Services offers tailored financial guidance that aligns seamlessly with the diverse needs of Chandler's residents.
Just like Makutu's Island, a beloved family attraction, LBS Tax Services provides a haven of expertise, guiding you through the intricate landscape of tax preparation and planning. As you explore Veterans Oasis Park's serene beauty, rest assured that LBS Tax Services will navigate the complexities of your financial landscape, ensuring a clear path toward your goals.
Just as ESCAPE: Chandler challenges and delights its visitors, LBS Tax Services takes on the challenge of optimizing your tax returns, turning potential obstacles into opportunities for financial success. When it comes to your taxes, let LBS Tax Services, LLC be your guiding light in the vibrant mosaic of Chandler's offerings. Directions to LBS Tax
Your Search For A Tax Accountant Near Me Is Over
Nestled conveniently in Chandler, AZ, LBS Tax stands as your reliable local tax accountant, offering a comprehensive array of services to cater to your financial needs. From expert Business Tax Consulting to adeptly crafted IRS Payment Plans, we're your partners in navigating the complex world of taxes.
Strategically situated near key community bus stops such as Chandler Bl & Ellis St, Chandler Park and Ride, and North Arizona Avenue & West Chandler Boulevard, our accessibility ensures you can easily reach us for personalized assistance. Let LBS Tax simplify your financial journey and guide you towards a brighter, more financially secure future. Transit Directions To LBS Tax
We Proudly Offer Our Tax Services To The Residents Of Chandler, AZ In Many Neighborhoods, Including:
85224 85246 85244 85225 85284 85233 85202 85283 85286 85210 85299 85226 85282 85280 85248 85044 85296 85287 85204 85275 85277 85274 85216 85214 85211 85295 85234
Read Some Of The Reviews From Our Clients
"Sharon is the best. She knows her stuff, and she always takes care of us." -Jamie C.
Read More Reviews Here
"We have used LBS Tax for 6 straight years. We are happy with how responsive they are and were very flexible last season and were able to pick up and drop off things to us while we were in lock down. The tax appointment was virtual and that worked great.
We really enjoy working this group of people. They are always super friendly and willing to help!" -Kathy P.
Read More Reviews Here
"I've worked with Sharon for years and absolutely wouldn't go anywhere else. She always has her client's best interests in mind and advises to meet my current and long term goals. Sharon and her team are professional, responsive, and a great value. I highly recommend!" -Pamelle E.
Read More Reviews Here
At LBS Tax, We Offer A Wide Range Of Services, Including:
Accountant
Bankruptcy
Bookkeeper
Bookkeeping
Business Start-Ups and Formation
Business Tax Consulting
Business Tax Returns
Collection Appeals
Delinquent Tax Returns
Financial Statements
Freedom of Information Act Request
Innocent Spouse
IRS Bank Levy
IRS Payment Plan
IRS Tax Audits
Offers in Compromise
Payroll Services
Penalty Abatement
Small Business Tax Services
Tax Accountant
Tax Preparation
Tax Problems
Tax Resolution
Wage Garnishments
Check Out Our Tax Center For More Information
About Chandler, AZ
Nestled in the heart of the Sonoran Desert, Chandler, AZ, is a captivating city that seamlessly blends the charms of a tight-knit community with the energy of urban life. With a rich history dating back to its agricultural roots, Chandler has transformed into a vibrant and diverse hub that offers something for everyone.
Known for its warm and inviting atmosphere, Chandler boasts a thriving cultural scene characterized by art galleries, theaters, and community events. The city's dedication to preserving its heritage is evident in its historic downtown, where charming architecture meets modern amenities. Beyond the picturesque streets, Chandler offers a plethora of dining options, from local eateries to internationally-inspired cuisine, satisfying even the most discerning palate.
Nature enthusiasts find solace in the city's abundant outdoor spaces. From the tranquil beauty of Veterans Oasis Park to the family-friendly fun at Makutu's Island, there's no shortage of opportunities for relaxation and adventure. The annual Ostrich Festival, a quirky celebration of Chandler's past as an ostrich farming hub, adds a unique flair to the city's cultural calendar.
Conveniently located near major transportation routes and offering easy access to neighboring attractions, Chandler is a prime destination. The city's commitment to sustainability is evident through initiatives like its multiple community bus stops, such as Chandler Bl & Ellis St, Chandler Park and Ride, and North Arizona Avenue & West Chandler Boulevard.
Whether you're drawn by its thriving economy, diverse entertainment options, or its distinctive Southwestern charm, Chandler, AZ, offers an exceptional living experience that captures the essence of modern living while staying rooted in its history.
Directions To LBS Tax