Sharon A. Lewis –
President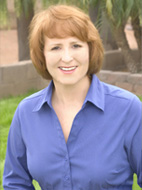 Sharon owned her first business at the age of 14 doing odd jobs in the community of her grandparent's summer house. She always had an interest in business and began college with the intent of studying business administration. Then by chance one of her professors' pointed her in the direction of accounting. Sharon spent 10 years working in banking and mortgage loan operations. She has worked for a construction company, an employment agency and retail sales and management. After the last bank she worked for sold to another bank she decided that she wanted something a little more stable and that she could call her own. She started LBS as a bookkeeping firm while continuing her knowledge base in taxation. Sharon became an Enrolled Agent giving her the same authority before the IRS as CPA's and Attorney's. Sharon is now certified to teach classes in return preparation. Sharon is also a CPA candidate.
When not working as a tax professional in Chandler, Sharon can be found playing with her children, riding bicycles, traveling and enjoying the outdoors. Sharon recently discovered a love of running and completed her first half marathon in 2011.
Currently Vice President Arizona Chapter of National Association of Tax Professionals
Past Secretary Arizona Chapter of National Association of Tax Professionals
Bachelors Degree in Accounting University of Phoenix
Business owner since 1999
Founded LBS Tax Services in 2004
Licensed as Enrolled Agent in 2007
An Enrolled Agent (EA) is a federally-authorized tax practitioner who has technical expertise in the field of taxation and who is empowered by the U.S. Department of the Treasury to represent taxpayers before all administrative levels of the Internal Revenue Service for audits, collections, and appeals. An Enrolled Agent is required to pass a 3 part examination on taxation for individuals, businesses and ethics and rules to taxation.
---
Our Mission
The primary goal of LBS Tax & Accounting is to provide PEACE OF MIND to the Client.
To create achieve this goal we will form and nurture a relationship with the Client in order to work together to monitor the financial status and plan for the financial future of the business.
---
Statement of Responsibilities
Our responsibility will be to provide professional accounting, tax consulting, and planning services, while using our tax professional judgment to balance the needs of the Client with the cost to the Client.
The Client responsibility will be to provide the data in a timely manner, listen and respond to our requests, communicate questions and concerns immediately, follow our instructions after those questions are answered and pay our fees promptly.
---
LBS Tax Professional Guarantee

Our Guarantee – Assistance all year-round to answer any tax questions that you may have.
Accuracy – Our employees are highly trained and every return is double checked. However, if we make an error we will correct our error and reimburse you for any penalties or actual interest damages you incur. You will still be responsible for any tax due had the error not been made.
Service Satisfaction – If you are not satisfied with service provided to you in the preparation of your tax return you may choose not accept or file the tax return we have prepared.
Bookkeeping Guarantee – If you find any part of our service unsatisfactory please let us know and we will promptly correct the work to your satisfaction.
Warranty
* We warranty that you will pay the lowest taxes possible or received the highest refund legally available.
---
Networking
Preferred Associates
Better Business Bureau
National Association of Tax Professionals
LBS Tax
2390 N Alma School Rd #115
Chandler, AZ 85224