Fix your back taxes issues
Do you owe the IRS money? It's not a good feeling to have. That kind of debt and obligation can follow you around for years if you don't take care of it as soon as possible. Nobody wants to live with owing money, facing IRS audits, and other problems caused by issues with your taxes.
What can cause back tax problems?
If you're not an accountant or tax prep professional, you probably don't know all the details of the government's complex tax code. You have to file your income, deductions and any necessary payments with the IRS every year. If you fail to file a return, and the government finds out, you can face a detailed audit of your personal finances or worse. Sometimes you forget to file, and sometimes you just don't want to face the reality of what you owe. Neither of these is a good situation.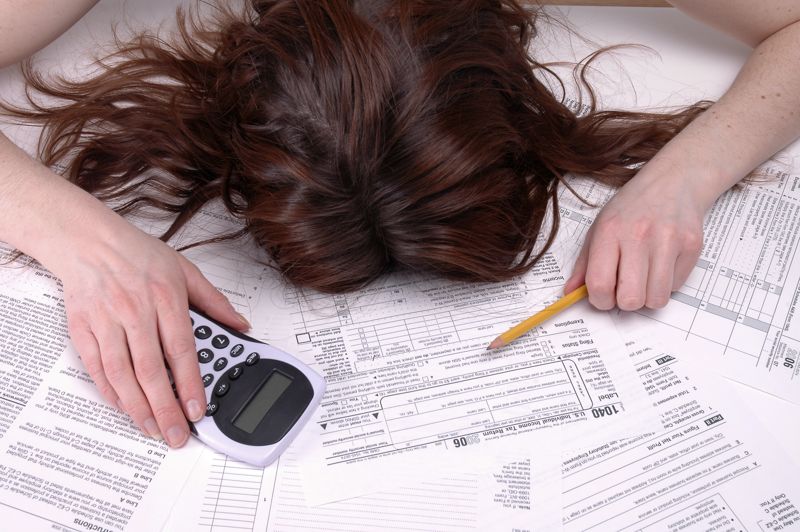 If you don't take care of your outstanding debt you might end up on the hook for extra fees and interest. The IRS can repossess your property. They can also garnish your wages, further reducing your standard of living and ability to pay off other bills.
The bright side of taxes owed
You might not even owe anything. If you work for an employer and have them make large withholdings, you probably have a refund coming instead. When you're self-employed it's your own duty to file and pay every quarter. You can do this for yourself using the governments Electronic Federal Tax Payment System. All you have to do is send an electronic check every quarter, or you can pay out of each payment you receive as it comes in. This keeps you from having to scramble to come up with the cash to pay for things at the end of the year.
Get professional help for back taxes
After everything's said and done, your best bet is to see a human tax professional in person. They can sit down with you and go over your situation. It's entirely possible that you overlooked a significant deduction and might owe less than you thought you did. Your accounting software could have also done the same thing. Before your visit there are some things to get in order and bring with you:
Receipts: Keep your receipts for money spent on possible deductions. Also make a list of what you spend on various expenses every month, as well as your outstanding debt.
Pay stubs: Take along the pay stubs that your employer attaches to every check. If you're self-employed, bring a copy of every invoice paid to you by clients or your sales receipts.
Previous filings: You want to take a copy of your filings for the last several years, including for both before and after the years for which you owe back taxes.
Identification: You might need to have proof of citizenship or other paperwork. Check with your tax preparation professional before you go to your appointment and make sure that you have what you need.
A tax professional can analyze your entire income and expenses to determine if you really owe as much as you think you do. For instance perhaps you overpaid one year and never got a refund. That can count towards repaying any IRS debt. Maybe you don't deduct your maximum amount for rent paid for your home office. Whatever the case, you benefit a lot more from having someone else do it for you.
Trust LBS Tax to help take care of IRS debt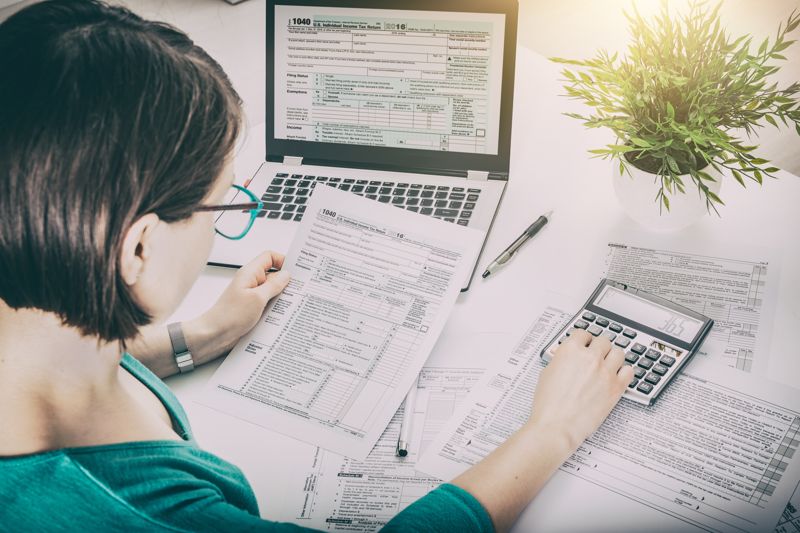 If you owe money to the IRS, the problem isn't going to go away on its own. You need to call LBS Tax. We're the most professional outfit in the area. We serve Tempe, Chandler, and elsewhere in Arizona. We've been in business since 2004, and in that time we've developed a wonderful relationship with the community. At LBS our priority is you- both your peace of mind and your finances.
When you come to LBS we guarantee that you pay the absolute minimum amount if you happen to owe. If you don't owe, then we warranty that you get the biggest refund allowable. LBS is the solution for both individuals and business owners. We know the tax code inside and out, and we stay up to date on all the changes that the government makes every year. This ensures that you don't get any unwanted surprises when you file.
If your debt proves to be to much for you, we have solutions available. The IRS sometimes accepts offers in compromise or payment plans. This allows you to pay off your debt a little at a time, or even to pay less than you owe in the first place. Navigating these programs can be tricky, but at LBS we have years of experience in getting people set up for it.
Beyond your back taxes
Once we help you resolve this issue with the IRS we're also available for whatever else you happen to need. If you're a business owner, we can take care of your entire payroll process. This gives you more precious time with which to make and serve your customers. We can also aid you in complying with sales tax laws, appealing unjust payment collections judgments and much more.
It's easy to make an appointment to come see us. All you have to do is give us a call or use the contact form on this site. We'll schedule a time that works well for you. When you come in you have our full attention and we bring every resource we have to bear. You work hard for your money; you shouldn't have to owe so much to the government. Trust LBS Tax to take care of your back tax problems so you can get back on your feet again.