Where can I get the best tax preparation service?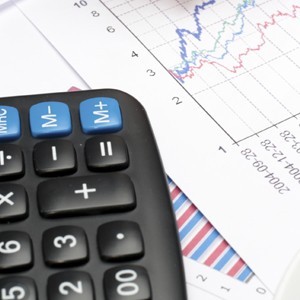 For complete tax preparation, Tempe residents need a skilled accounting firm that can get them every break they deserve. A single mistake on your tax form can mean hundreds of dollars lost in deductions, or increase your chances of an IRS audit. With the accountants at LBS Tax on your side, you don't have to worry.
The easy way to do tax preparation.
Letting paperwork slowly pile up just leads to a headache. Even if you've collected everything it can be difficult to know where to begin. Hit the ground running with one of our knowledgeable tax preparation professionals. We remove the stress from tax preparation so you can rest easy. That's because our firm is staffed by accounting experts. Our President, Sharon A. Lewis, is an Enrolled Agent and which means she can represent you before the IRS.
Choose a professional tax preparer for error-free results.
There are some great tax software options available, but nothing compares to a friendly tax preparer from our firm. With face-to-face tax preparation, Tempe residents can ask questions, identify concerns, and gain a better understanding of your finances. We meet with you before filing to ensure you have all the necessary documentation. Once your taxes are prepared and ready for filing, we'll meet a second time to review your tax return. Touching base twice lets us make sure nothing has been overlooked while we prepare your taxes.
Get everything you're owed!
Our tax preparation specialists are highly experienced. Unlike software, we aren't solely dependent on your input to identify available deductions. We carefully analyze your finances, speak with you, and ask questions that help us identify every deduction for which you qualify. These are dependent on factors like income, where you work, and dependents under your care. For instance, writers who work from home can deduct materials, office space, computer equipment, and mileage driven for research purposes. Our professional tax preparation eliminates the painful guesswork while teaching you what tax deductions you are eligible for.
We will identify and apply for all available tax deductions and write-offs.
Our preparation is ideal for newly married couples, singles, and those with new additions or dependents.
Resolve income tax related issues you may already be facing. We can work with the IRS on your behalf.
State and federal deductions are unique. We know when and how all of them apply to your taxes.
Get the tax credits you are qualified for and the greatest value for your charitable donations.
Protect yourself from user errors when filing that can result in an audit from the IRS.
Skip the paperwork.
One of the hidden benefits of income tax preparation that Tempe residents enjoy most is the lack of paperwork. We fill out every detail based on how you answer the questions. You always get to review prepared taxes for accuracy before signing, but with over 40 years of combined experience, we know proper filing better than anyone. Once you've reviewed your returns, we will e-file them for you and you will receive a notification when it is acknowledged by the IRS. We use top-of-the-line tax software which ensures every step is taken to keep your information secure and safe.
Peace of mind, every time.
We've designed our services to give you peace of mind. It can be intimidating to prepare your own taxes. Many people worry about it the entire year. With services from a tax preparer, you don't just get tax preparation; you get guaranteed accuracy, maximized deductions, and tools to help you gather information. You have nothing to lose and everything to gain. This tax season, don't burden yourself when you don't have to. Call (480) 664-1249 or Contact Us for tax preparation in Tempe today. We also provide bankruptcy and business start-up services for those in need.