Do You Need Help With Your IRS Back Taxes?
Whether you're a business owner or you're self-employed, a tax accountant like LBS Tax can help you get your back taxes under control.
Most of our clients typically don't realize that they owe back taxes. And when they do finally figure it out, it's not uncommon to find out at a time when paying it back isn't as easy as it might have been originally.
Back taxes quickly become overwhelming, especially if when their repayment coincides with a medical or family emergency, death, divorce, tax time, or any other life event. If you owe back taxes, you've got to know your options.
What To Know About Back Taxes
An Offer in Compromise ("OIC") is a program by which an individual can present a reasonable path to repayment to the IRS for back taxes owed. While it might seem like because the line of communication is in place, achieving a successful OIC is easy, that's not quite accurate. In fact, the majority of OICs are rejected because they are insufficiently treated by the owing individual or the preparing firm.
Big-name, national firms are commonly operating on a scale too large to provide the in-depth partnership a successful payment plan requires. The firms' pitches may sound appealing, and may even promise resolution in the end, only to have their Offer In Compromise rejected by the IRS. In cases such as these, down-and-out individuals are unable to reclaim any true tax relief, or any of the money spent on hiring such a firm.
One-size-fits all tax relief companies may sound like a good bet, but there is often a misrepresentation of the process to their clients. Like going to the doctor, it's always wise to get a second opinion, especially when things sound too good to be true.
We Can Build You A Tax Plan
Our clients typically come to us feeling like they've run out of options, or like they're expecting news of an insurmountable challenge on the horizon. But more often than not, our professional CPAs can look at finances, compare those finances against what's owed, crunch the numbers – and figure out a reasonable path forward.
Despite how it may seem, the IRS doesn't want to prohibit citizens from moving forward with their life, they just want to get what's owed. With a realistic plan backed by real numbers and supported by the facts of individual circumstance, the professionals at LBS Tax can often work out a feasible tax plan for our clients.
Whether the IRS has reached out to your or you've decided that it's finally time to deal with your back taxes, we can work with you to formulate a strategy to pay them off quickly, and with as little interest as possible.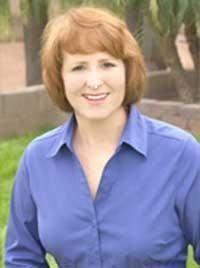 Get In Front of Your Back Taxes
It takes a team of dedicated, knowledgeable professionals with a stake in your success to develop a meaningful compromise that the IRS will accept. No matter what you owe, what tax bracket you're in, how complicated your taxes are, or what your story is, LBS Tax can get your back taxes taken care of, and get you back on track.
Tax penalties compound quickly. Ignoring debt not only results in more money owed, it also results in fewer options to choose from. The first thing to do is contact the IRS and let them know you're working on it. And if you're in Chandler, the second thing to do is call us and let us get you a plan that's as favorable to you as possible.
For additional information on back taxes and arranging an installment plan, visit IRS.gov. And to form a payment plan that works for you, call us for a consultation today.