Find an accountant in Tempe AZ now.
When they need an accountant, Tempe residents and business owners rely on the professionals at LBS Tax. With a bevy of accounting services performed by certified experts, our President and Senior Accountant have been practicing accountants for over two decades. Our on-staff enrolled agent we can even represent you before the IRS.
All of our services are offered because we have the practice and knowledge to do them perfectly. You want the best reliable, local accountant. We provide total accuracy, regular communication, and complete accounting knowledge. That's what makes our firm perfect for your business and client needs.
Our accounting services include:
Financial planning for businesses and corporations
Tax preparation for businesses and corporations
Auditing services for large and small businesses
Bankruptcy filing for businesses and corporations
Startup/Business formation and tax consultations
IRS tax resolution including payment plans/OIC
---
What does an accountant do?
It can be difficult to know what to look for when hiring an accountant. Residents have unique needs. Some require regular bookkeeping, have a business, and others just need end of the year tax preparation. Locating a specialist for each can seem like an impossible task. With LBS, no matter what you need in an accountant we have you covered.
---
Payroll and Bookkeeping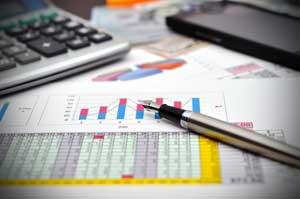 Our accountant can manage your books. This frees you to focus on business management. We handle necessities like accounts receivable and payable. Regular reporting makes it easy to identify your total spending power. Our services come with regular in-depth financial statements that detail profit/loss and include detailed itemization. With our certified accountant performing payroll services, you can reduce liability and increase cost-effectiveness. We take care of wage garnishment and taxes so you and your employees are never surprised by the IRS. These services can be performed remotely or onsite.
Business Consulting and Business Start-Ups
It can be tough preparing taxes for a newly formed business. Your incorporation documentation, entity type, and more can effect how, when, and what you need to file. Tempe business owners rely on our training and expertise. Tax breaks aren't just for large corporations. We can identify and get you every available break. Our business-specific training ensures you get the highest return with unparalleled accuracy. We provide business tax consulting in Chandler and Tempe.
Make us your local accounting firm in Tempe.
Our robust accounting services can automate complicated facets of your business and ensure you get the most from your end-of-the-year return. For a thorough, skilled, and certified accountant in Tempe, call or contact us today.